Start easy and just 5 more seconds! 
1. 30 Day Plank challenge
So it was around 1 month into lockdown 1.0 in the UK, was getting really bored with lockdown drinking and lockdown shopping (plus I was getting more mindful about my lockdown finance?), so I decided to kick start with one of these plank 'challenge'. I just Googled imaged it, picked a random one like this one.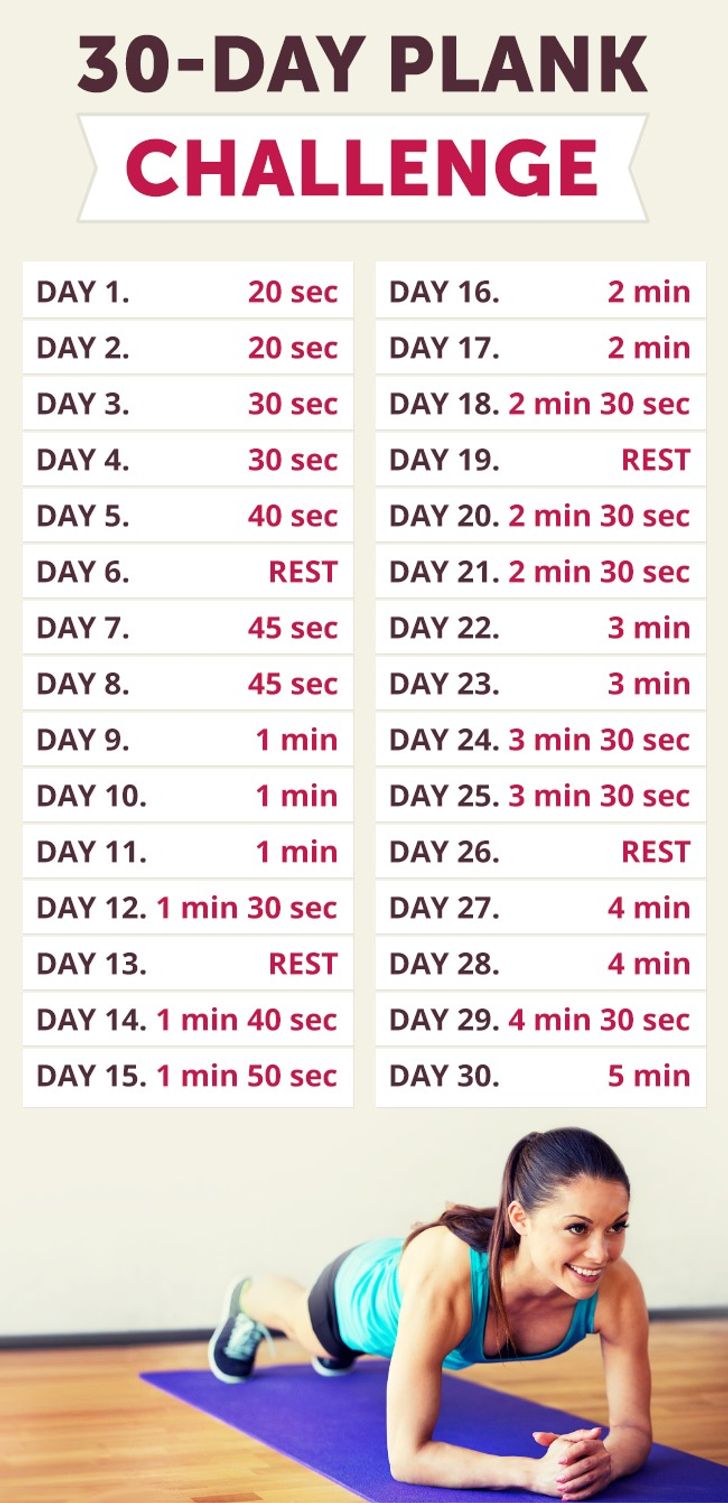 20 seconds sounds very do-able right?
If you are not a fan of any workout routine, cus you think have really bad eye-hand-foot coordination, and goldfish memory like me (like I NEVER remember ANY routine what-so-ever and it stresses me out every single time?), but still no excuse and need a good motivation to start exercising regularly, try Day 1 with a 20 second plank. Then continue with a new 20 seconds on Day 2, them mark it down on your phone/ notebook. Stick with it for 30 days. Promise you wonders will happen.
Remember, a well begun is half done!
And I did it! Completed it for 30 days! ??  (I think the one I did ended with 3.5 mins instead of 5 though ?) 

Then I started the miss the 'challenge' already! So the 21 days habit theory is not a myth (for some) after all. 
2. 7 mins Upper back stretches by Coffee Lam
So I started to look for some 'longer' exercises/ routine and i found this 7 mins one (way longer than 20 sec ???? ) by Coffee Lam. She is a certified yoga instruction and a former actress from HONG KONG.  
In the video Coffee mentions doing this 7 min stretch everyday to achieve and maintain a good posture. So I tried it for another 30 days in replacement of my previous plank challenge. ?
After around 5 days, I started to feel I was actually capable of eye-hand-foot coordination! ? For the first time in 30 years! No jokes! (As having PE as my worst subject, always dislike the gym/ and impossible to dance etc oh but i was only good at the dance machine and on PS1 lol that was like purely jumping tho. lol)
After 5 days, I can now do the 7 mins stretch without the Youtube tutorial! ?It was really a new feeling ? and it was a good one! Nothing is impossible.
Yes, it did wonders again and I didn't regret it at all!
To be continued.
With love,
Be
Coming up:
My Fitness Journey 2/3 | Chloe Ting – MY FITNESS GODDESS
Keywords for further research:
Intermitten Fasting 間歇性斷食
Insulin resistance 胰島素抵抗
Core muscles 核心肌肉
ʕ • ᴥ • ʔ**????
©  BAKECLOUDS 2020-21